You may define up to 250 positions in a portfolio.
To add a position:
Click on the "Add" button in the menu
Enter the symbol (ticker) for the security
All positions are in US $.
Supported assets
US stocks
US ETFs
US mutual funds
Other assets
If an asset is not available in Kwanti's database, you can assign a proxy as shown below for an individual bond.
Enter the bond's CUSIP and choose an appropriate index (Corporate Bond Index, Treasury Index, Muni Index...):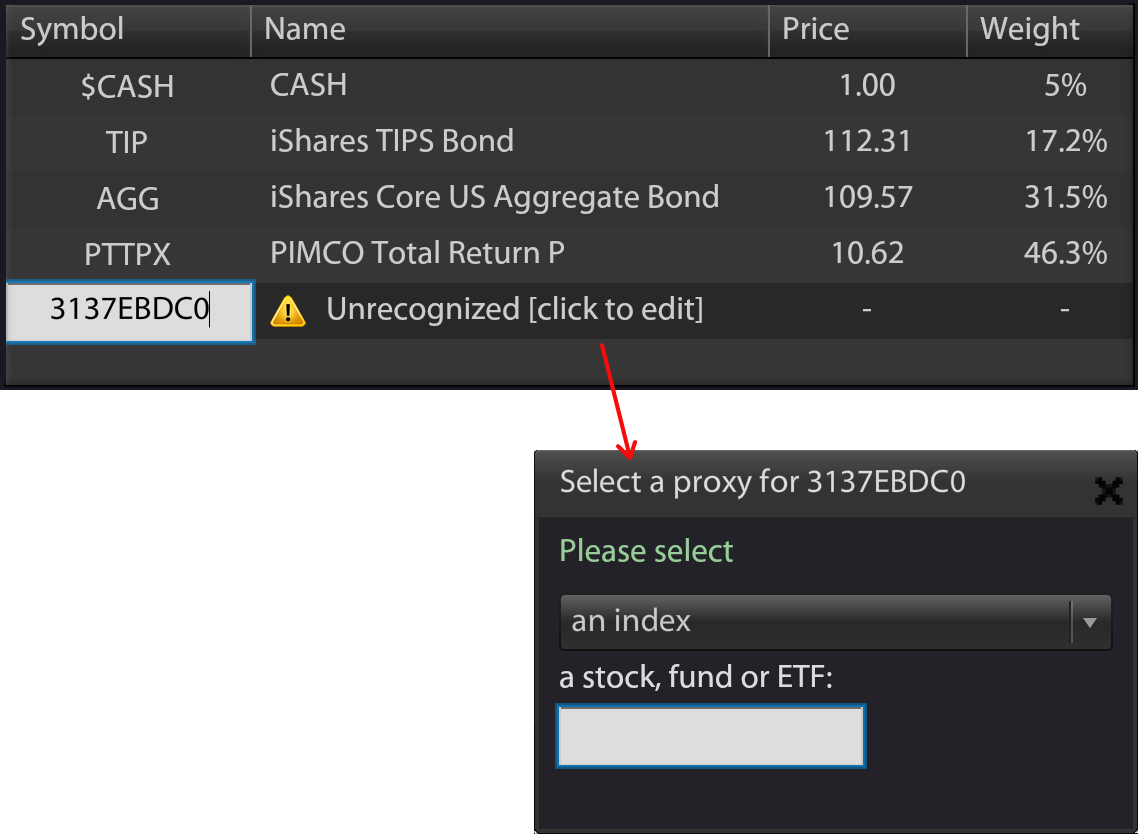 If no appropriate proxy exists