edit price
edit prices
You may define up to 250 positions in a portfolio.
To add a position:
Click on the "Add" button in the menu
Enter the symbol (ticker) for the security
All positions are in US $.
Supported assets
US stocks
US ETFs
US mutual funds
Indexes
Other assets
If an asset is not available in Kwanti's database, you can assign a proxy as shown below for an individual bond.
Enter the bond's CUSIP and click the Unrecognized [Click to edit] section. Type in a description and choose an appropriate Proxy (Municipal Bond, Corporate Bond, CD...):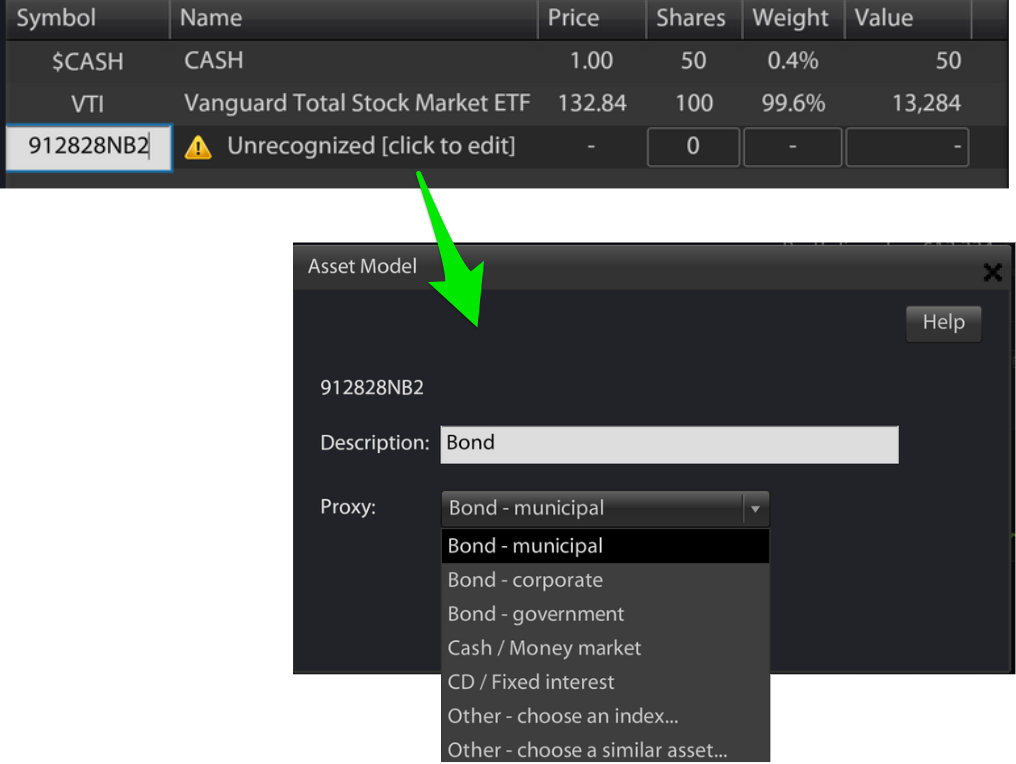 Specifying the price
Once you click Save, The new asset will have been created and the price will be set to the price of the proxy you chose. If you would like to change the price of the asset, you can do so by:
1. Open the asset profile by clicking on the price or magnifying glass.

2. Click the pencil icon next to the price on the top right hand side of the screen. Enter the price and click Save.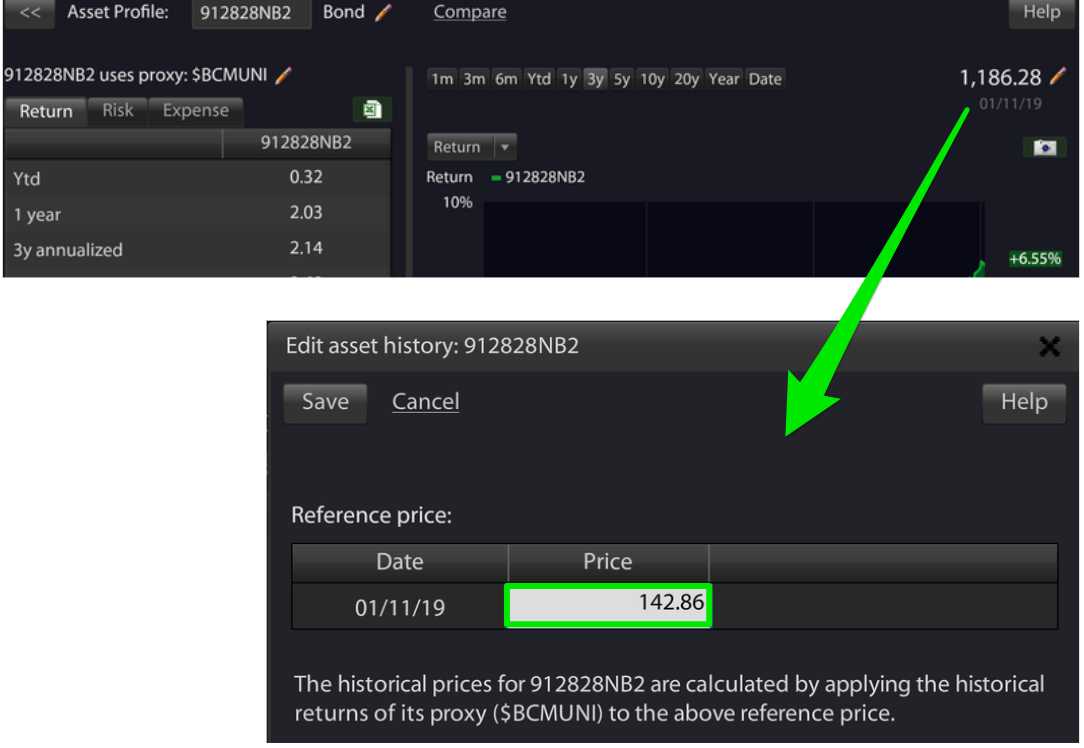 3. Now when you go back to the portfolio, you will see the custom asset with the updated price.

If no appropriate proxy exists
Video Tutorial: