You may change the chart type by clicking on one of the icons:



Pie
Display a pie chart of the asset allocation.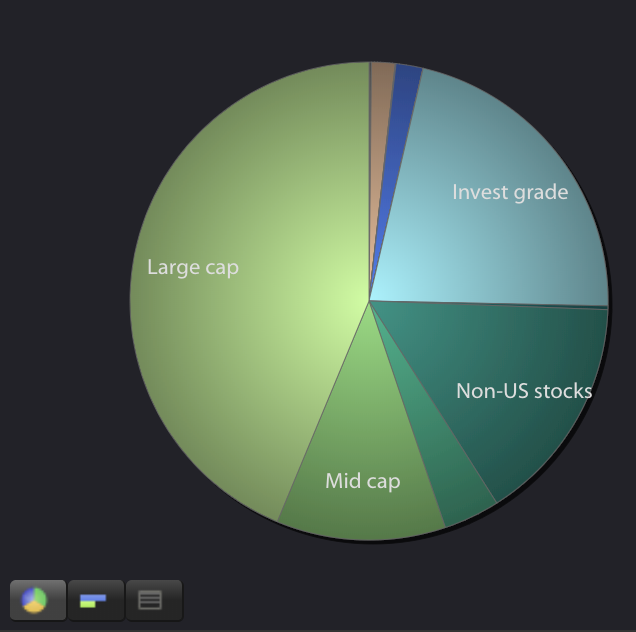 Bars
Display a bars chart of the asset allocation. The bars chart is useful when some asset classes have a negative percentage allocation (in that case a meaningful pie chart cannot be drawn).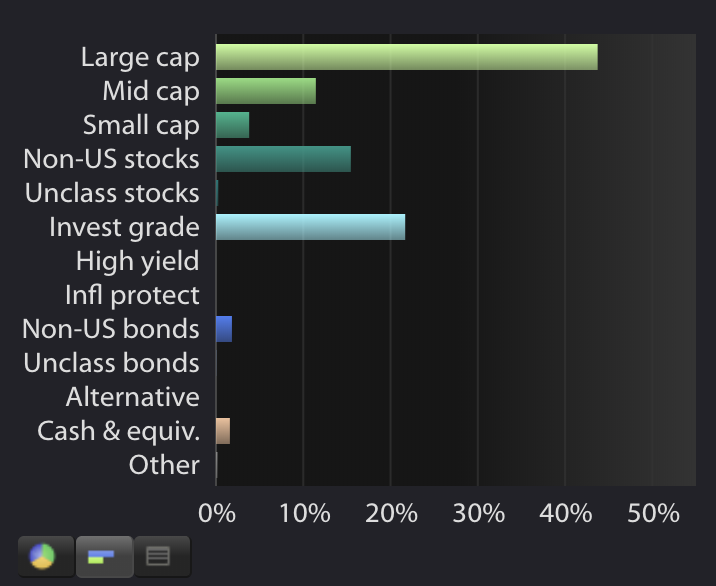 Details
Display a detailed view of the asset allocation with breakdown of contributions from each position to each asset class. This is useful for data drill-down and may be exported to Excel.