Importing portfolio
Using Microsoft Excel format you may import portfolio data from most systems.

The import function is accessible from the portfolio list view: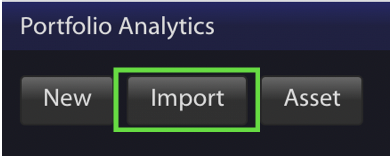 Select 'Portfolio' from the drop down list: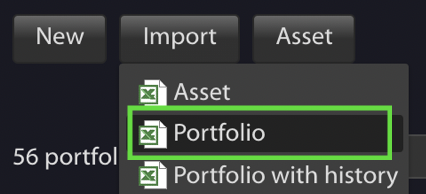 Follow these steps to import a portfolio:

1. Obtain a CSV (.csv) file for the portfolio


CSV (Comma Separated Value) is a common spreadsheet format that can be produced from most financial applications.
In Excel, you can create a CSV file by using the ' Save as' command, and 'Save as type' CSV as shown on this screenshot:

(please note that your version of Excel may look slightly different.)
The example below shows a portfolio with four positions and their weightings. Note that the Weight's column is flexible and can use the number of shares instead of the weights if you'd like.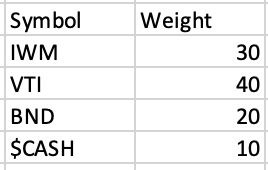 2. Upload the CSV file into Kwanti.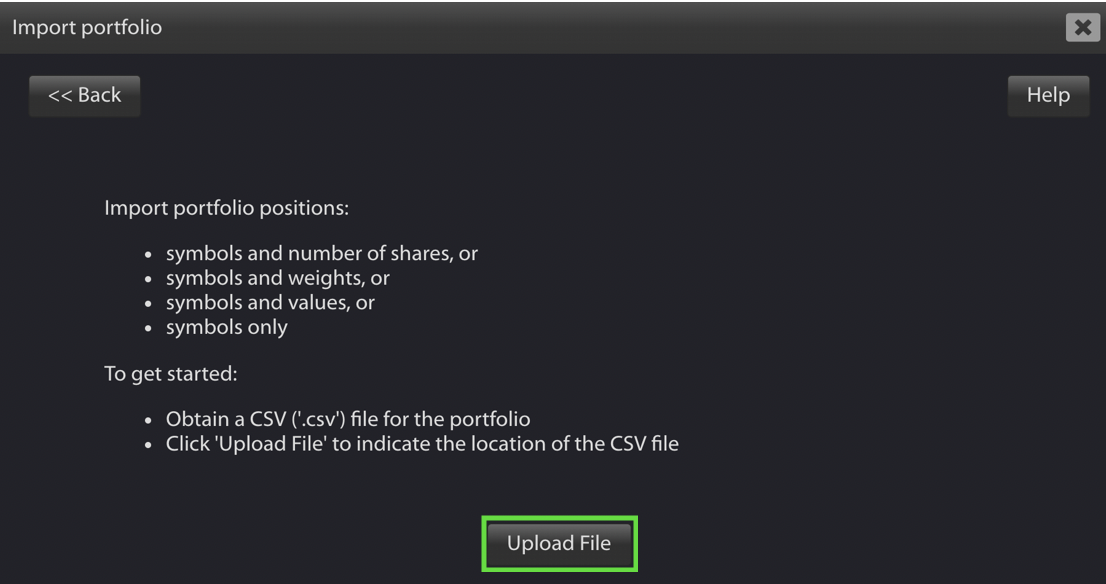 3. Designate the 'Symbol' and (if applicable) the 'Shares' or 'Weights' columns


Since the CSV file may contain a number of columns which are not relevant, you need to specify which column is:
the column containing the symbols (tickers)
the column containing the number of shares or weights, if desired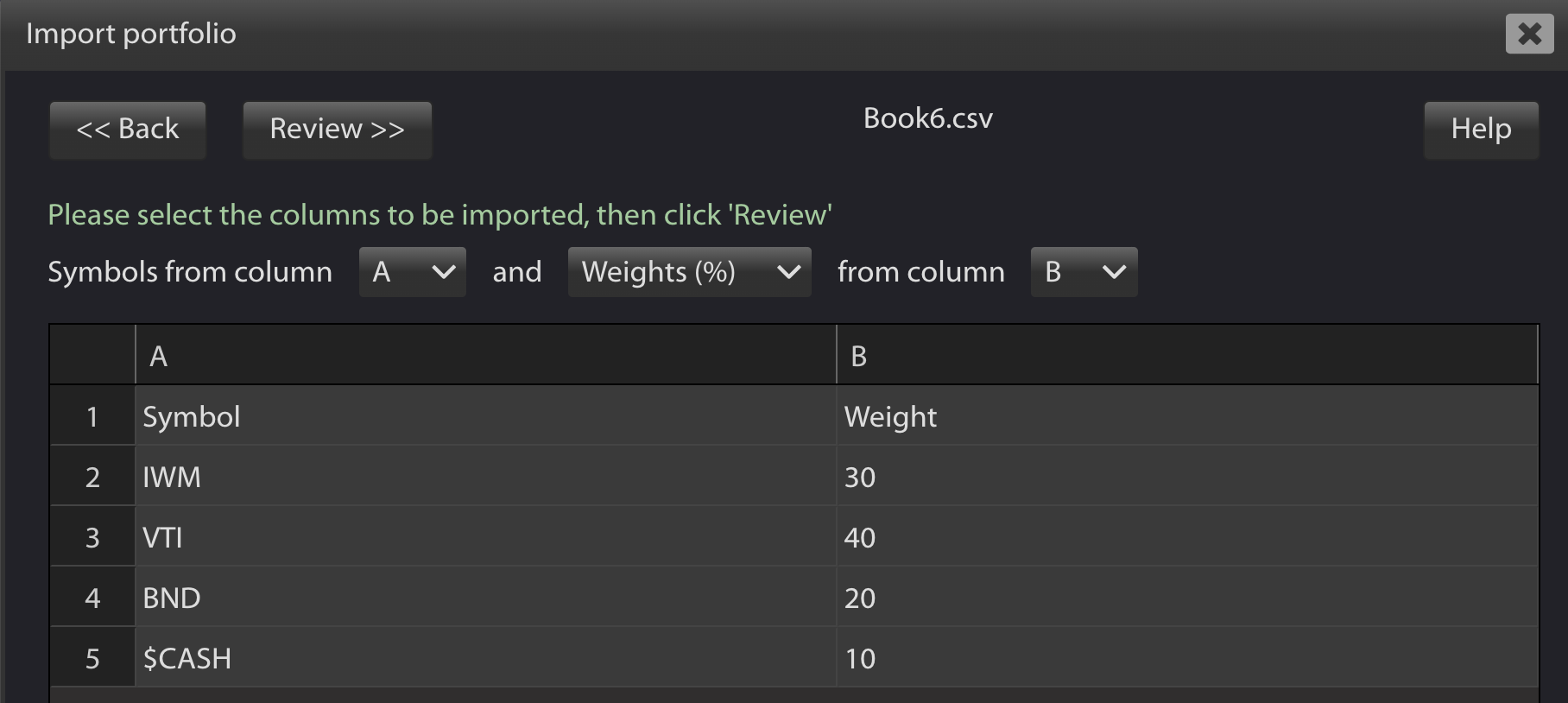 Kwanti will import the two columns you designate, and ignore all others.
4. Review the information and confirm the import


In this final step, some lines may be excluded:
the spreadsheet header line if present
positions which are in excess of the 250 positions limit
If there are several lines with the same ticker symbol, these positions are merged.
The application reports the final number of lines to be imported.
Click "Import" when done reviewing.
Name the portfolio.