The following charts are available in the asset profile view:
Price chart: the market closing prices (end of day) for the asset. Note that the prices are adjusted for splits, but not for dividends.
Periodic returns: yearly, quarterly. This is total return, assuming reinvested dividends.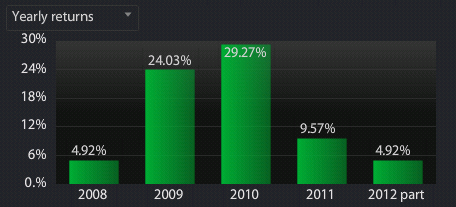 Volatility of daily returns: 20 days, 50 days
Distributions: the historical dividends and the rolling current yield (right axis).