Risk vs. return is a tradeoff inherent in all financial investments. Typically, assets with higher return are associated with higher risk.

The risk/return chart is useful to situate the portfolio against a set of benchmarks, as well as comparing the risk/return tradeoff of the portfolio positions.
The vertical axis is the total return for the selected period. If the period is 1 year or more, the annualized total return is used, so that it is easier to compare return over different periods.
The risk is the annualized standard deviation of monthly returns (for periods of 1 year or more) or of weekly returns (for shorter periods) .
The upper left part of the chart is the most desirable asset location (high return, low risk).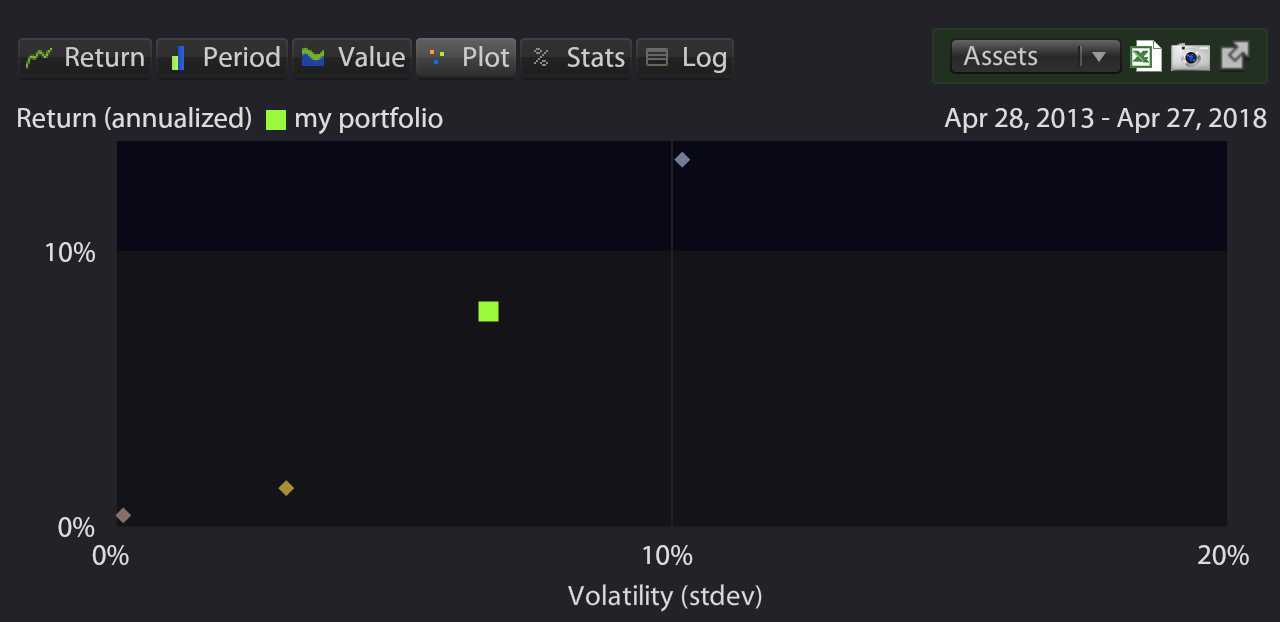 By default, the chart also displays the risk/reward points for the portfolio positions. You may click on the positions checkbox to disable these points.

The risk/reward points for major financial indexes and their associated ETFs are displayed when the indexes checkbox is selected.