Click on a correlation number in the correlation table to display a correlation historical chart.
Tip: To chart all correlations related to a position, click on the symbol name (the column header or row header) in the correlation table.
The chart displays the monthly returns correlation for as much history as is available, with a maximum of 10 years.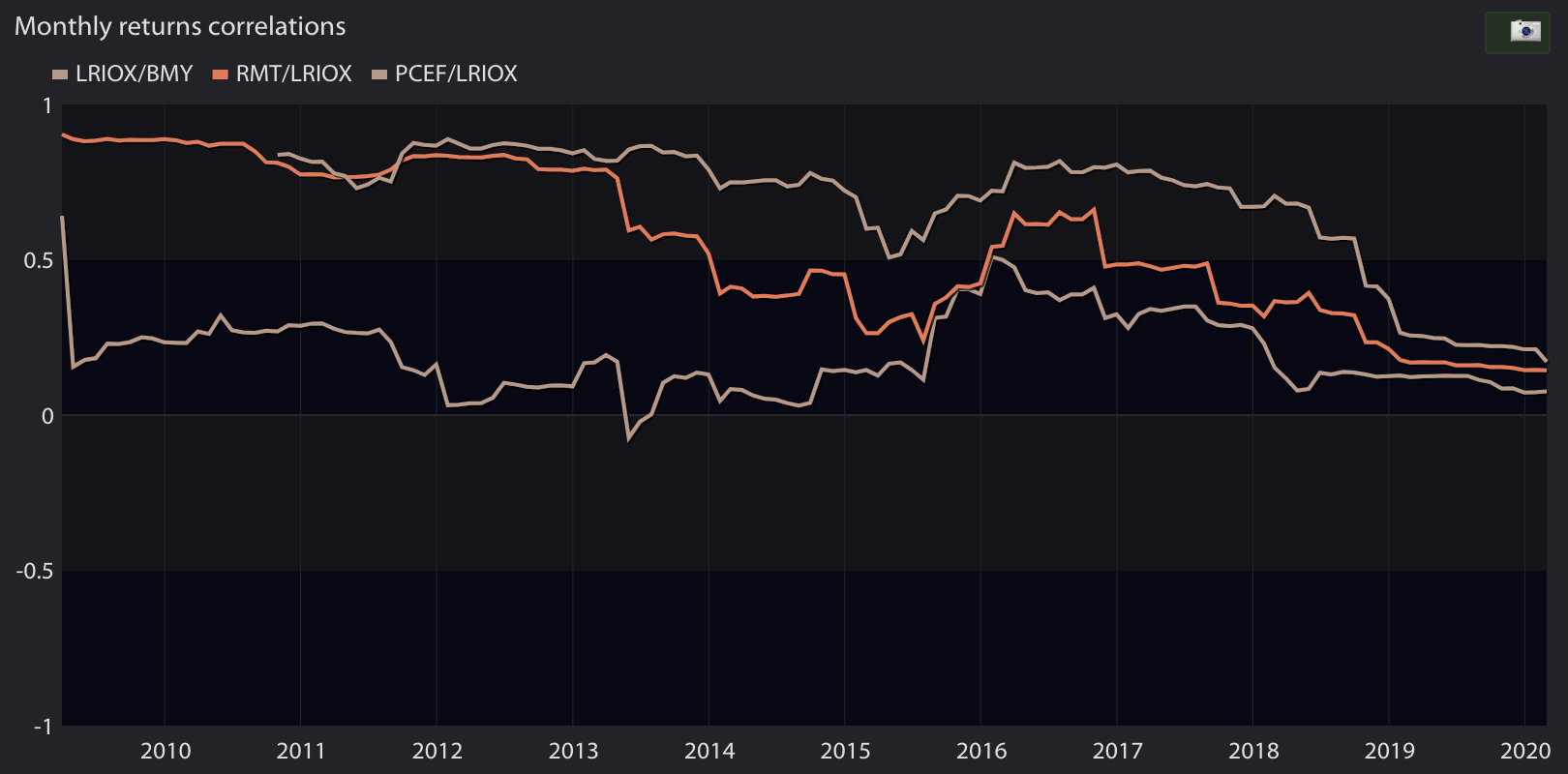 To remove a correlation from the chart, you can either:
click on its location in the correlation table
click on a correlation table header
To remove all correlations from the chart, you can either:
click on "Clear" button next to the chart
click on "Symbol" cell at the top left of the correlation table