Two-step authentication provides increased security for your Kwanti account. When enabled, you sign-in to Kwanti in two steps:
You provide your username and password
If valid, Kwanti sends a secret code by SMS to your mobile phone. You type the secret code in the Kwanti login interface.
Because the authentication requires a secret code sent to your mobile phone, it is much more difficult for an attacker to break into your account even if they guess your password.
Activation
To enable two-step authentication, sign in to Kwanti and select 'Security' to register your mobile phone. You will be prompted to enter the SMS received as shown below: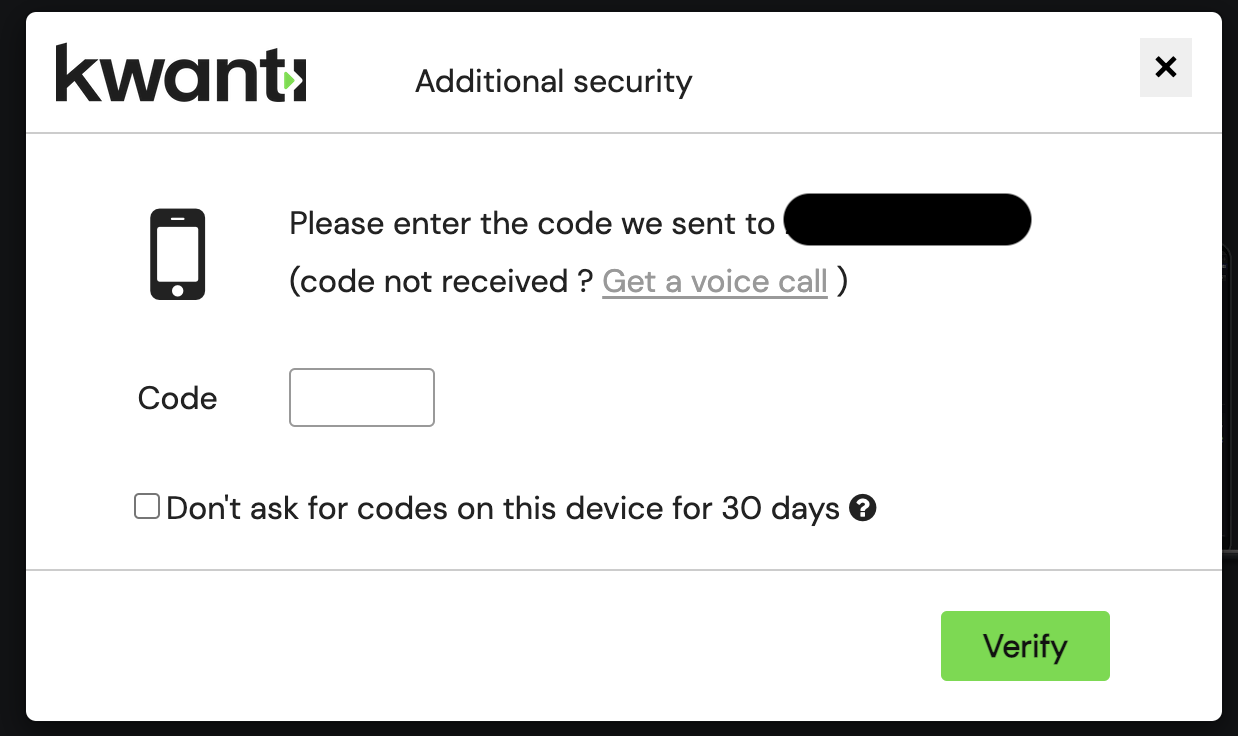 If you select "Don't ask for codes on this device", you will no longer be prompted for two-step authentication on this computer for 30 days (do not select this option if the computer is a public computer).