combine portfolios
merge portfolios
aggregating portfolios
composite
A group is a combination of real portfolios that is useful as a household view. Group portfolios are recognized by the icon

. To create a group:
In the application starting screen, select New -> Group
An empty group portfolio is created. Click on Components: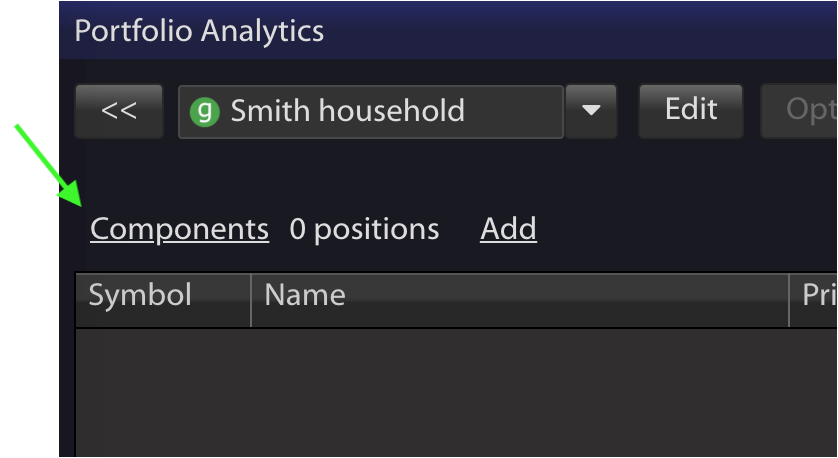 Click on Add Portfolio to designate portfolios that are part of the group. In the example below, three portfolios were added:
The components may be any real portfolio or portfolio from a partner.
To remove a portfolio from a group, click on Components, then click on the X icon at the end of the portfolio row.
You may also navigate to any component by simply clicking on the name of the component.