The marketplace offers model portfolios from our partners. Marketplace providers include:
BlackRock
Fidelity Institutional
State Street

New!

Wilshire
WisdomTree
More providers will be added in in the future.
Browsing models
In the Kwanti application starting screen, click Import->Model portfolios -> Show all
Using a model
To use a model, select it by clicking on the left-most column in the grid, as shown below. The model will be added to your portfolio list.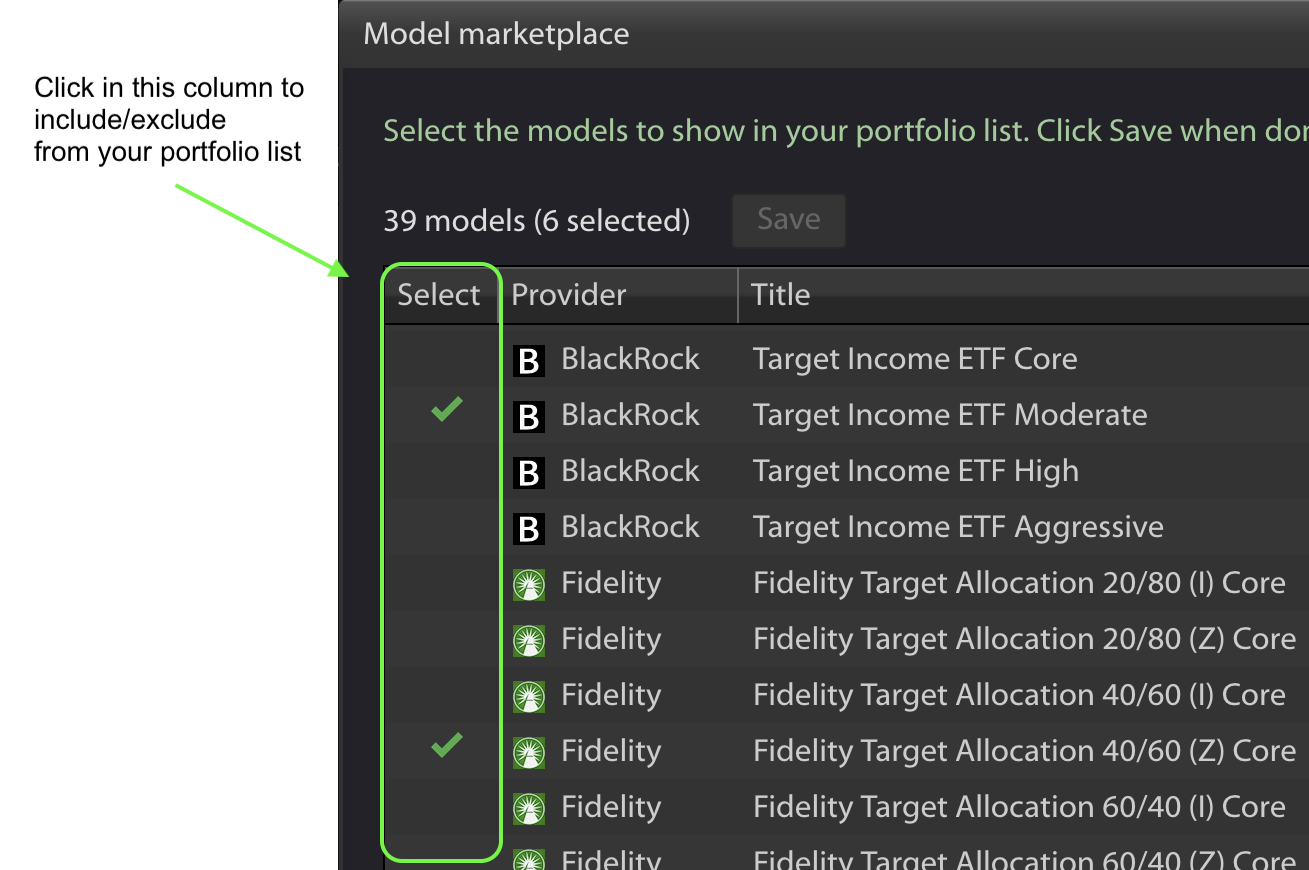 To remove a model from your portfolio list, use the same column and click on the mark.
Model synchronisation
Models are refreshed automatically whenever the provider announces an allocation change.