Accounts from Addepar may be linked into Kwanti. With a linked account, the portfolio position data is transferred automatically from Addepar every time you restart Kwanti.
Note: Only the latest portfolio positions are transferred. The portfolio history (transactions) is not transferred. In the performance section, Kwanti will show results based on the hypothetical you choose in the
Simulation
drop down.
Activating the integration
Ask your Addepar firm administrator to authorize Kwanti as a third-party application
Sign in to Kwanti, click on Integrations->Addepar, then Activate
Enter your Addepar credentials
Authorize Kwanti to access the portfolio scope
If you wish later to deactivate the integration, please contact us. To deactivate for the whole firm, ask you Addepar firm administrator to sign in to Addepar->Firm Administration, select Third party then Revoke.
Selecting a Portfolio or Account
Click Import->Addepar to access and search the client list as shown below. In a matter of minutes you'll be performing deep analytical reviews of all the clients you serve and keep in Addepar!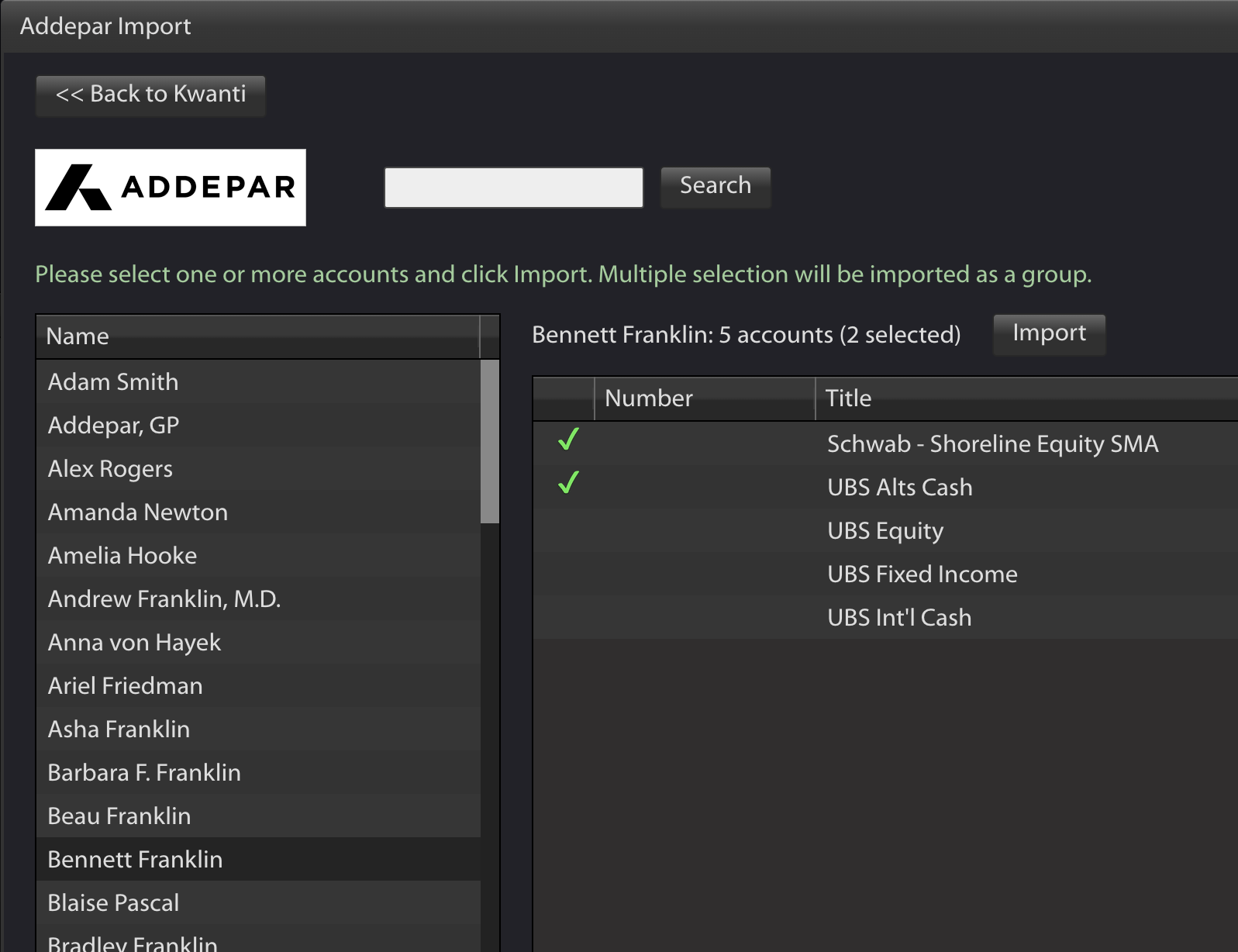 You can always find the portfolios syncing from Addepar on your main Kwanti Analytics screen. Each account will be represented by an Addepar logo in the "Type" column.