As your list of portfolios grows, it may become difficult to manage. To better organize your work, you can create folders. For example, a folder to hold your models and a folder for each client or prospect. Multiple levels of folders are allowed, so you can create the structure that best suits your needs.
To create a folder, click New -> Folder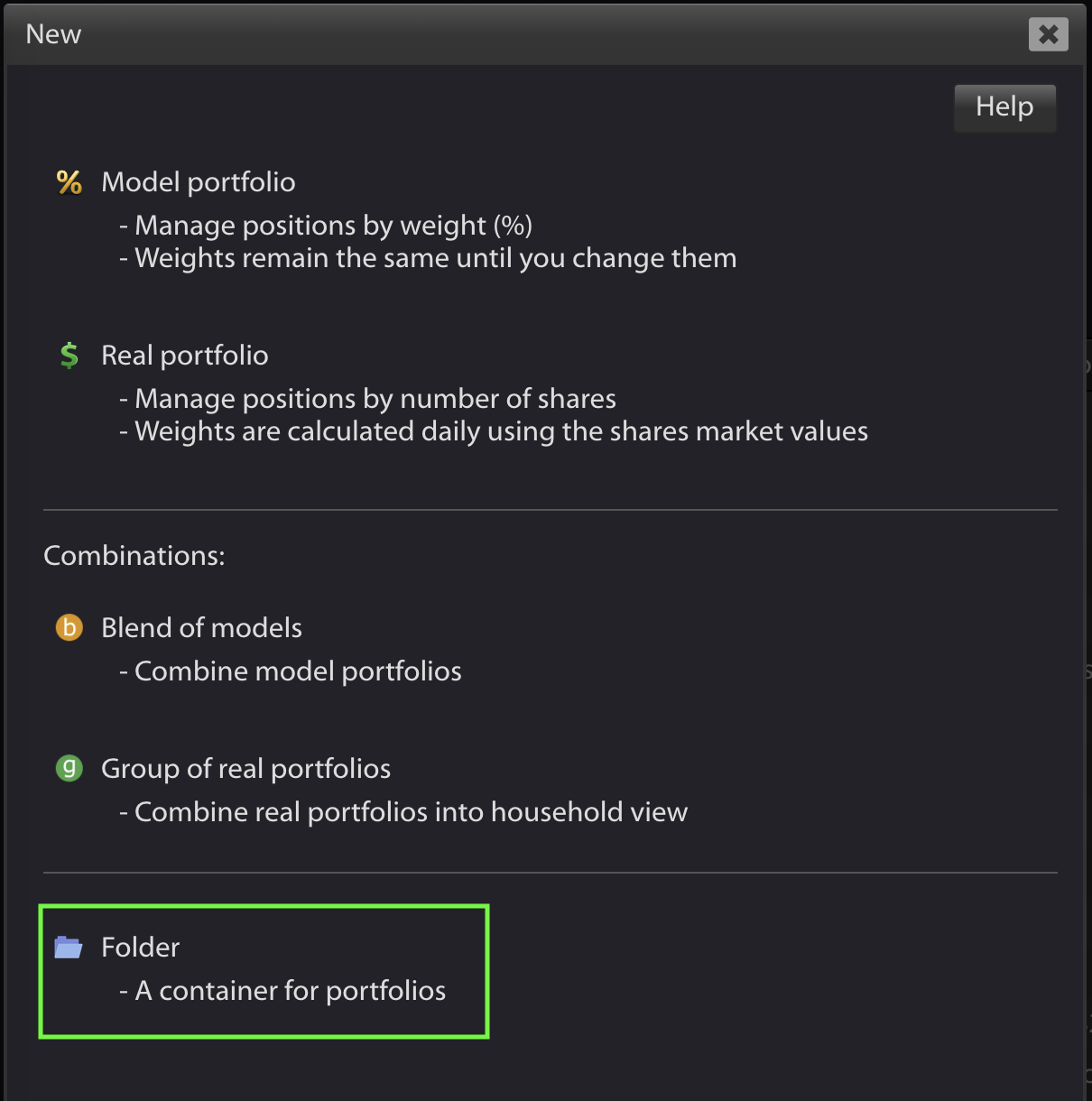 Moving portfolios to folders
You can move a portfolio by using one of these methods:
With your mouse, drag and drop the portfolio to the folder
Select one or more portfolios, then click Move
Click the folder icon at the right end of the portfolio table row
When viewing the portfolio, click Edit->Move
Renaming a folder
Click on the pencil icon next to the folder name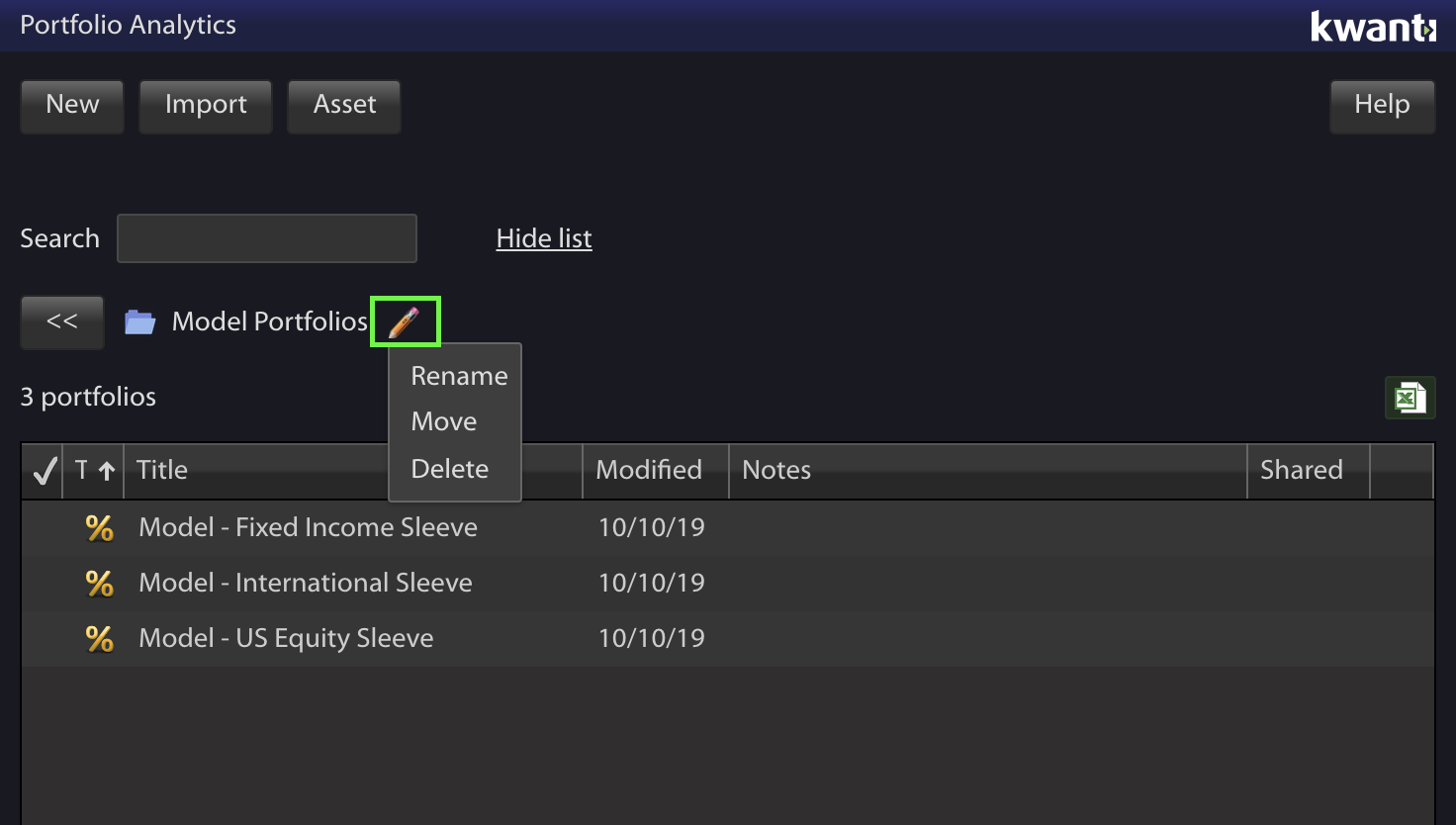 Shared folders
If your account includes portfolios shared from another Kwanti account, these shared portfolios appear in a Shared by ... folder. This folder can not be changed.

Video Tutorial: