Your portfolio list may include portfolios provided by another advisor.

For example, if an advisor or analyst in your firm is responsible for creation of model portfolios, he/she can make these model portfolios automatically available to you.

When an advisor shares portfolios with you, these portfolios are marked Shared in the portfolio list. In the example below, the first three portfolios are shared: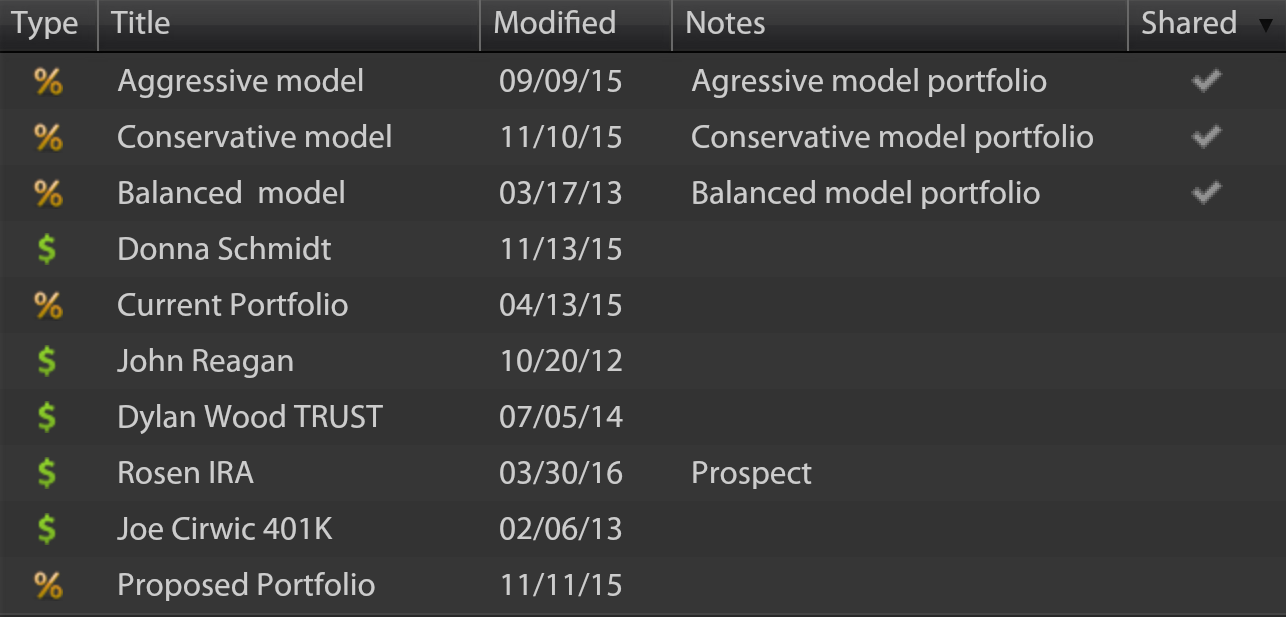 If a portfolio is marked as shared:
it is updated automatically when the owner makes changes to it
you can make changes to the portfolio, but you can not save the changes
Marking a portfolio as shared
If you want to share portfolios with other advisors in your firm, your license must be designated as 'parent license'. To activate this setting, please contact customer support. Please note that portfolios linked from integration partners can not be shared with other advisors.